Linguistics Camp Michendorf 17.–19.09.2020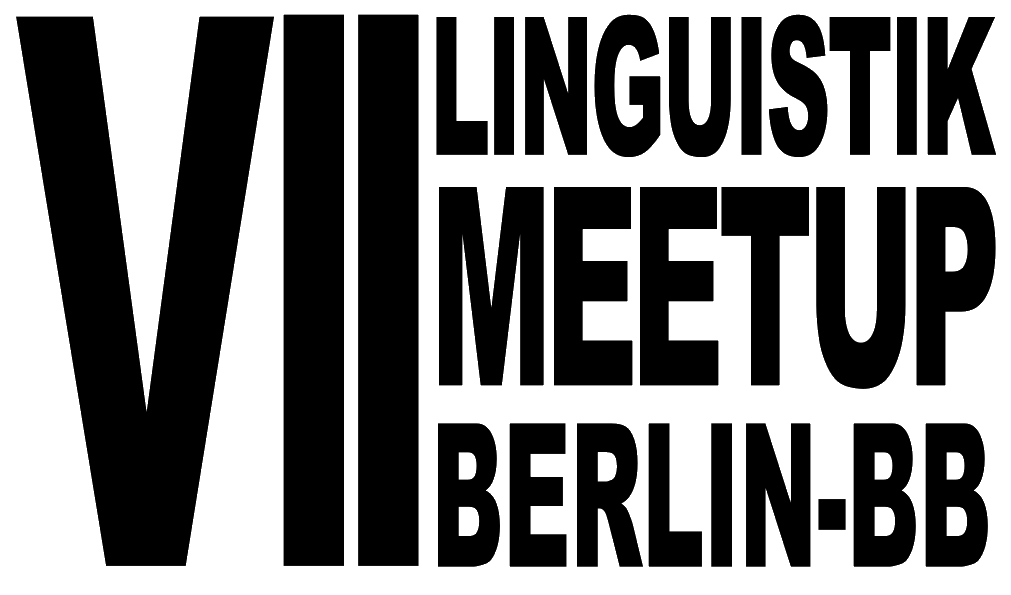 Many students miss the campus life and the professional exchange of ideas. Some might even miss the atmosphere of their seminars. This year's Meetup offers exactly that while taking the usual four walls and sitting them on the back bench: in line with the current COVID-19 regulations, it is not possible to hold a student conference in the usual university buildings. Our solution to that problem was to find a nice place in a beautiful natural environment that would be easily reachable from Berlin or Brandenburg and require little extra cost.
General Info about the Meetup
17.–19.09.2020, Main event on 18.09.
Particularly suited for students of linguistics from the Berlin-Brandenburg area
A platform for professional exchange and useful wokshops in an informal social context
Held at Haus St. Georg Michendorf, Langerwischer Str. 27a, 14552 Michendorf
Overnight stays either at the local camping ground or at home
Important Info for Participants
No participation fees, just a flat registration fee of 6.80 EUR for provisions on the day of the conference
Overnighters for 8 EUR per night, meals on the day of arrival and day of departure for 2 EUR per meal
Bring your own tent
35-minute train trip from Berlin Central Station (Hauptbahnhof)
Local student tickets cover the travel costs
Linguistik Meetup is a single-day event for students of linguistics from the area of Berlin-Brandenburg who engage in their topics of interest beyond the university curriculum. This year it takes place at the Haus St. Georg camping ground in Michendorf, south of Potsdam. Participants are able to hold and attend interactive talks and workshops on their topics of interest while carefully observing our code of conduct including the current COVID-19 regulations. The leisure programme spanning two evenings also incorporates linguistics, e.g. in the form of games. As an international organising team, we provide meals with typical dishes from our countries of origin all throughout the event.
The official day of the conference is September 18th. We also offer communal leisure activities and meals on the evening of September 17th, as well as in the morning of September 19th, for an extra 2 EUR per meal. Staying the nights at the camping ground costs 8 EUR per night. It's up to you to decide where you want to stay the nights, but if you plan on staying at the camping ground, don't forget to bring your tent.
Registration
The registration period starts on Monday, August 17th, and ends on Saturday, September 12th. You can register for the Meetup via our registration form here. You don't necessarily have to hold a talk or a workshop, but we strongly recommend that you do present one of your current course projects or even your thesis. The audience is first and foremost comprised of active linguistics students who want to learn about their like-minded peers' research and perhaps contribute to it with their own suggestions here and there. No university professors or other staff members are present, and we find it really important for all our participants to feel welcome and accepted, regardless of their levels of linguistic expertise.
For further information check out our FAQ section below; if it does not answer your questions, send us a quick line at stuts68[at]stuts.de. We are also happy to receive your registration by email if you do not wish to enter your personal information into the form (Google Forms).
Venue
Michendorf lies in Berlin's zone C. Students from the area of Berlin-Brandenburg can use their semester tickets and do not have to buy extra tickets for their commute. You can reach here in about 35 minutes on the hourly train RE7 (to Dessau) from Berlin Central Station. RB33 (to Beelitz) going between Wannsee and Juteborg also makes a stop in MIchendorf. For the return trip on the 19th, you can take the hourly RE7 (to Wünsdorf-Waldstadt) from platform two. Below is a map of the venue's immediate surroundings.
FAQ
Who is the Meetup for?
It's for everyone studying linguistics within and beyond the area of Berlin-Brandenburg and willing to exchange their ideas with other people interested in the subject.
Why are there no talks by professors?
The Meetup is a students' event and initiative, a place where students can present their projects and discuss them with each other. If you have extensively dealt with a topic in linguistics, you will most probably know it better than the others present at the Meetup. We do not aim to judge or mark your presentations - rather, we feel it is important to be able to connect and share ideas with people from vastly different backgrounds in linguistics.
Can I get credit for my talk or workshop?
Some study regulations mention that conference presentations can be counted on for credit points. You can get a certificate from us confirming that you did present and detailing the topic of the presentation. Since we ourselves are students, we do not mark it or evaluate it in any way. If you do need a mark, you are best off asking your lecturer.
What am I paying for and how?
As soon as you have filled out our registration form and transferred the sign-up fee of €6.80, you are registered for the main event on September 18th. The fee goes exclusively towards provisions during the Meetup and includes three meals provided over the course of the day. Should the Meetup have to be cancelled due to some unforeseen circumstances, we will inform you together with other registered participants about it in an email on September 12th and fully reimburse your fee. Staying the nights at the camping ground comes with additonal costs of €8 per night, paid to the owner on-site. Those choosing overnight stays can also opt in to pay an extra €2 per meal for a communal dinner and breakfast serving international dishes.
I have registered for the Meetup. What next?
The text above provides an overview of this year's Linguistik Meetup. You can check this website or any of our social media channels for regular updates. Additionally, everyone who registered will receive an email on the 12th of September containing the exact, concrete details of our forthcoming event.
I don't have a tent. What do I do?
We will help you out if you want to rent a tent - just send us an email.
Who is organising the Meetup?
The 7th Linguistik Meetup is organised by:
Frederic (Humboldt-Universität)
Dan (Humboldt-Universität)
Lea (Humboldt-Universität)
Luisa (Humboldt-Universität)
Martin (Freie Universität)
Henryk (Universität Potsdam)
Onur (Humboldt-Universität)
Hugo (Universität Potsdam)
Patrick (Humboldt-Universität)
Chiara (Universität Potsdam)
I still have questions. Whom should I contact?
If you still have questions about the Meetup, send us an email on the matter, and we will do our best to respond on the same day. You can reach us at stuts68[at]stuts.de.